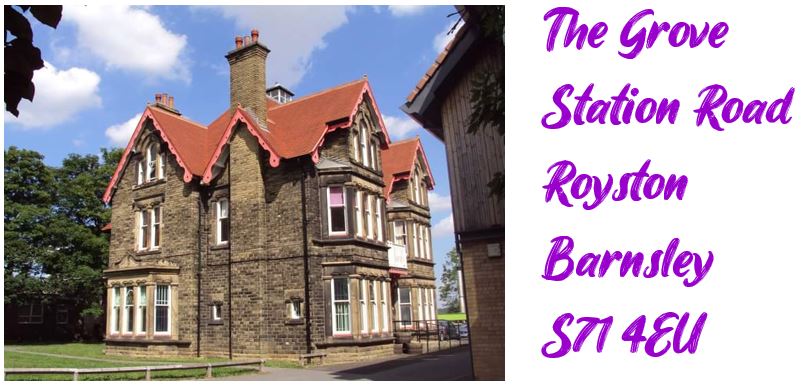 Parking:
There is plenty of parking around the back of the building.
Entering the building:
The entrance is to the back of the building, on the same side as the library, up the ramp.
Once you enter the building, Purple Serenity Therapies is the second door on the left.
If my door is ajar, feel free to come in.
If the door is closed, please take a seat in the entrance, and I will come out to meet you.